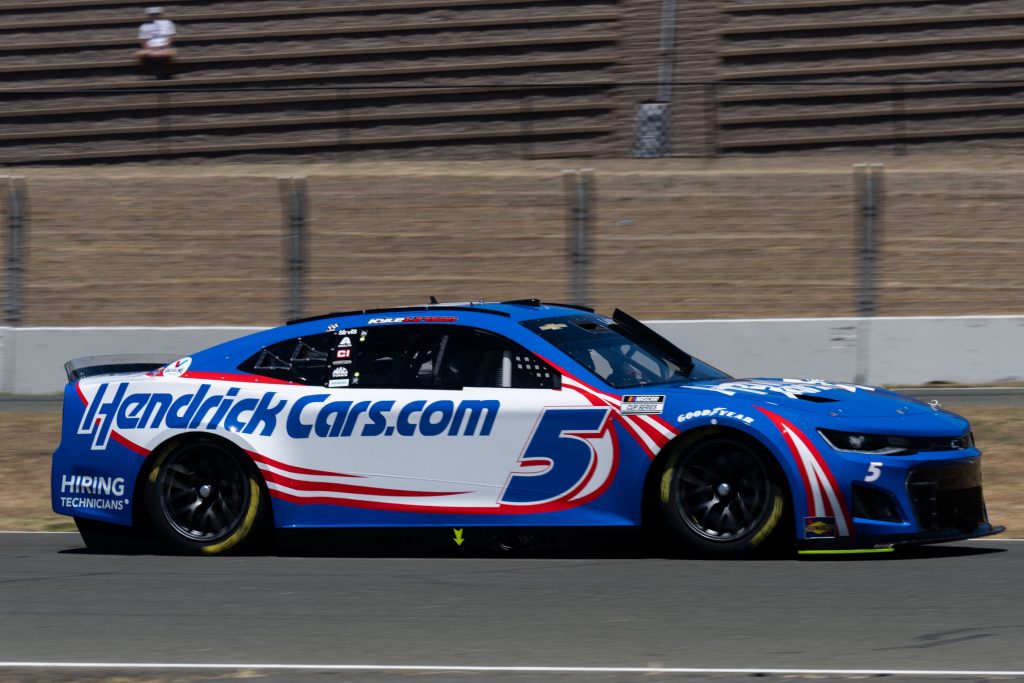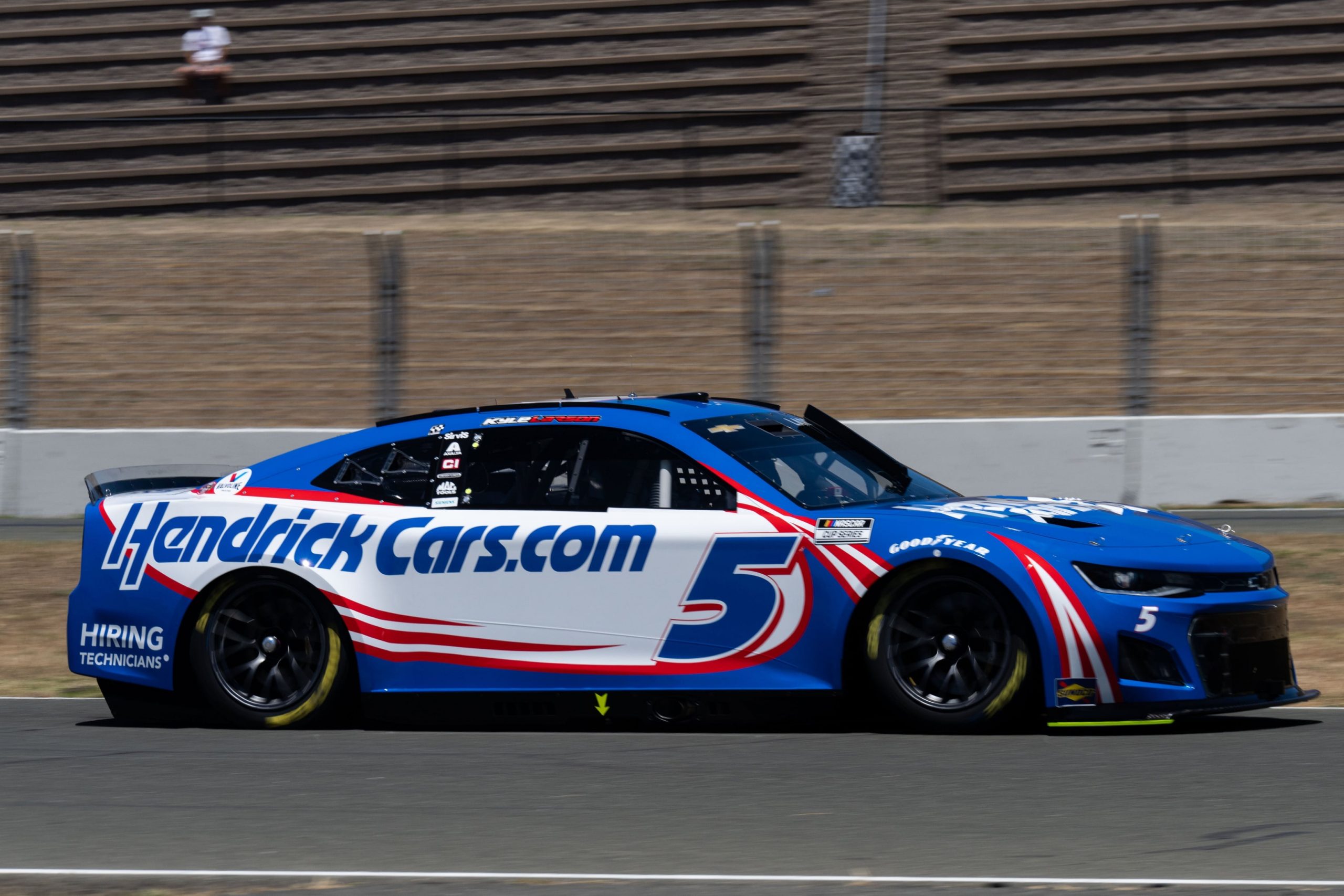 Indianapolis Motor Speedway is the place to be this weekend. Not only is the NASCAR Cup Series there for the Verizon 200 on Sunday but so is the Xfinity series for a race on Saturday. On top of that, Indy Car is also racing on the same layout on Saturday as well.
This isn't the Indy oval, though. Instead, it's the road course made up of part of the oval and the infield road layout.
Indianapolis Motor Speedway layout & betting strategy
The Indianapolis Road Course is a tidy 2.4-mile layout spread out over 14 turns and two longer straights. It uses the front stretch of the oval as the start/finish straight, just headed down in the opposite direction. Of all of the road courses on the Cup schedule this year, this is easily the flattest and the one with the least amount of elevation change. That will change the driving style a bit for some drivers and teams but in general, the drivers that are good at road races should still rise to the top. Last year's race can't really be taken as a reference thanks to the track breaking and causing pure chaos late in the race.
Verizon 200 outright winner best bets
Odds listed are from DraftKings Sportsbook at time of publishing.
Kyle Larson (+650)
It's a toss up between Chase Elliott (+400) and Larson this week. Sure, Elliott has been on a major run of late finishing 1-2-1-2-1 in the last five races, but Larson out finished Elliott on road courses, including this one, last year more often including three wins. Sure, Larson hasn't been as quick of late, but he has still had good speed on road courses including leading a bunch of laps at Sonoma and finishing just behind Elliott at Road America. There is good reason why Elliott is the favorite, however there are still strong reasons for why Larson is second on the list as well.
Austin Cindric (+1200)
Cindric is a born road racer. He grew up cutting his teeth in open-wheel series around the world. He also won at this track in Xfinity last year. Let's add to that that he'd never run Sonoma in a race before and figured out how to drive from 25th to 5th on track that's hard to pass at. Given how good his talents are, and the fact that his team owner owns the track, we'd expect Cindric to be in contention all day. 
AJ Allmendinger (+2000)
Allmendinger won this race last year. He also started in the top-eight and hung around there all day. He's been a road racer his entire career and he should be on any short list to win any time he's in the field at them. Allmendinger nearly won at COTA earlier this year until he was run over by Ross Chastain in one of the final corners. He's also won a road race in Xfinity as well. 
Ty Gibbs (+10000)
It's just Gibbs' second Cup Series race ever, due to Kurt Busch not clearing concussion protocols. He'll be back in the 45-car again this weekend for one of his specialties — road races. He nabbed his first Xfinity win at a road course in his debut, so why can't it happen in a second race in a series? We're only talking putting a few bucks down on this one as a sort of lottery ticket but one that might, might, pay off.
Best prop bets for Indianapolis 
Cole Custer to win pole (+4000)
This one is a SATURDAY only bet. Cole Custer hasn't done much on the track this year. However, he has qualified very well in the three road races so far. He's made the top-10 round of qualifying each time and has started as high as P3. He also started P10 here last year as well. That's enough for me to take a shot at a 40x return on him starting up front. If we want to go a tad more conservative, Kyle Larson at +500 is a solid bet to win pole as well.
AJ Allmendinger top-5 finish (+260)
Is there anything else to add to what was said above? He's a road specialist who won here last year and was in the top-five much of the day. He's in better equipment this year than last year so why not add this bet to hedge against the win and still get better than a 2.5x return?
Austin Dillon top-10 finish (+350)
Dillon ran P10 and P11 in the first two road races of the year and then was running well at Road America before brakes failed. In fact at Road America he was as high as P7 and ran nearly 60-percent of the race inside the top-15. I'm still liking his performances from COTA and Sonoma more than the brake-failure tainted Road America.
Chris Buescher top-10 finish (+100)
The last couple of road races have been top-six finishes for Buescher and he nearly finished top-10 here last year in slower equipment. Fellow driver and team owner, Brad Keselowski, called Buescher an underrated road racer and he's lived up to that billing so far this year. Given the recent speed that's been in the 17-car and a track type that fits his driving style, we should see this bet hit on Sunday.
Our expert NASCAR handicappers provide race analysis, betting advice and NASCAR Predictions and NASCAR Picks on every race. Check out our latest NASCAR Picks today!
The post Verizon 200 NASCAR betting preview and best bets: Kyle Larson stays fast appeared first on Pickswise.
Read More