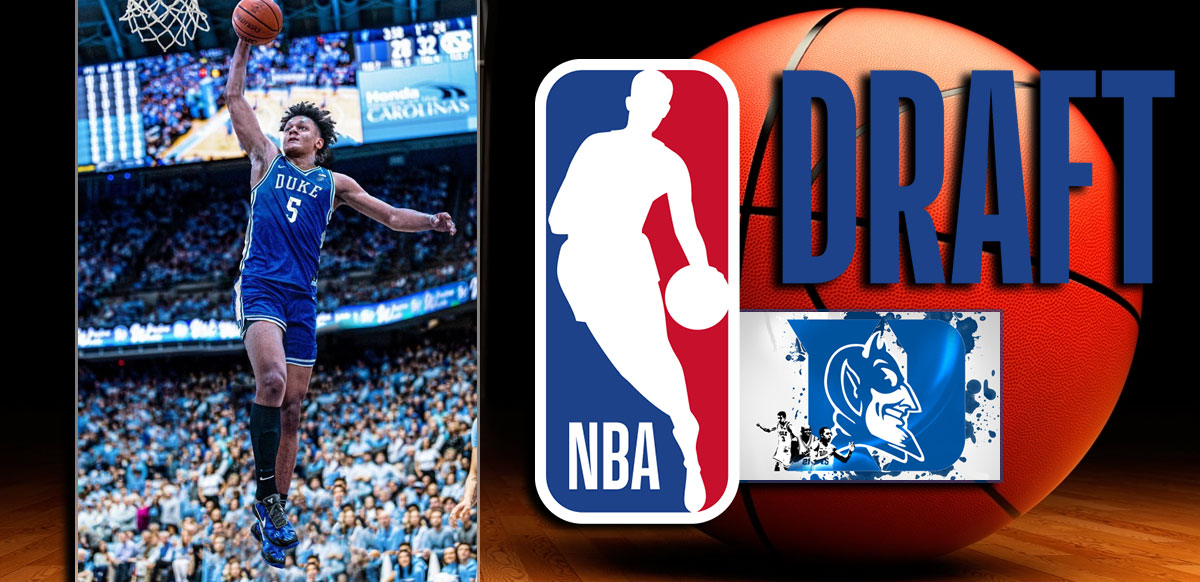 Paolo Banchero's betting odds to be the no. 1 pick of the 2022 NBA Draft have significantly improved over the last 24 hours.
The latest development came after it was reported that Chet Holmgren has not submitted his medical reports to most of the teams.
Branchero has even moved to second-favorite behind Jabari Smith at several of the top NBA betting sites.
What was once a toss-up between the top two betting favorites is now a three-man race.
The 1st pick of the 2022 NBA Draft betting market looked like it was down to betting favorite Jabari Smith and second-betting favorite Chet Holmgren heading to the draft. But with just a couple of days left to go before Draft Night, Paolo Banchero has shaken up the betting boards.
Holmgren's Non-Submission of Medical Report
Chet Holmgren has not provided his medical report to most teams and did not participate in the NBA's heart screening at the Draft Combine.

(via Matt Babcock) pic.twitter.com/W7Fep4rUuF

— Basketball Forever (@Bballforeverfb) June 20, 2022
A report from Matt Babcock of Basketballnews.com said that Holmgren has yet to provide his medical information to most of the teams and did not participate in the NBA's heart screening at the Draft Combine. According to Babcock, this suggests that Holmgren's agent may be trying to direct him to a specific spot in the draft.
Additionally, another report suggested that Holmgren prefers to play for the Oklahoma City Thunder who are picking 2nd behind the Orlando Magic in the Draft. The Ringer's Ryen Rusillo said in his latest podcast that he had been told that Holmgren and his "powerful" agent Billy Duffy want him to end up in OKC.
Reyn Russillo had Sam Vecenie on to talk all things draft

After Sam talked about Chet being the "logical" fit in OKC, Russillo confirmed:

"His agent is Bill Duffy. Very powerful agent, been doing this a long time. I've been told this is where Duffy and Chet want to be."

— Topic: Thunder Podcast (@OKCTopicThunder) June 16, 2022
Supposedly, these two reports involving Holmgren would favor Smith, who is the odds-on favorite to be picked first. In the normal course of things, Smith's odds would have shortened further, solidifying him as the favorite to be picked first overall in the 2022 NBA Draft. However, that has not been the case. Instead of Smith pulling away in the betting boards, it's Banchero that's moved up significantly.
Banchero's Odds Have Jumped in the Last 24 Hours
Paolo Banchero's odds to go No. 1 in this year's NBA draft have jumped in the last 24hrs.

💤 Yesterday: +1600
🔥 Today: +400

bet now ⬇️ https://t.co/DIAt75QyGZ

(odds: @FDSportsbook) pic.twitter.com/rh4HvR6Lp4

— ClutchPoints Betting (@CPBetting) June 20, 2022
Banchero was a +1600 the other day at the FD Sportsbook. His odds significantly improved to +400 on Monday. In its latest betting board, the FD Sportsbook has Smith at -155 and Holmgren at +195. Meanwhile, Banchero's odds further improved overnight and is now at +250 as of Tuesday morning.
Last Sunday, BetMGM had Holmgren listed at +1500 odds, behind Smith's -165 and Holmgren's +115. On Monday morning, his odds moved to +900 and further shortened to +400 on Monday afternoon. Early Tuesday morning, Banchero is now listed at +300 via the same online betting site. Smith is still the favorite at +-105 while Holmgren dropped to +155 but it's clear that Banchero's odds are moving very fast.
The other top NBA sportsbooks have also cut Banchero's odds. PointsBet USA has Smith at -134, Holmgren at +185, and Banchero at 225. At Caesars Sportsbook, the Duke forward is now listed at +175, overtaking Holmgren who is down to +300 with Smith still favored at -130 odds. Banchero has also moved up to the second favorite at Bet365 USA with his +180 odds. Smith is also the odds-on-favorite there at -130 while Holmgren has drifted to +240.
Read More