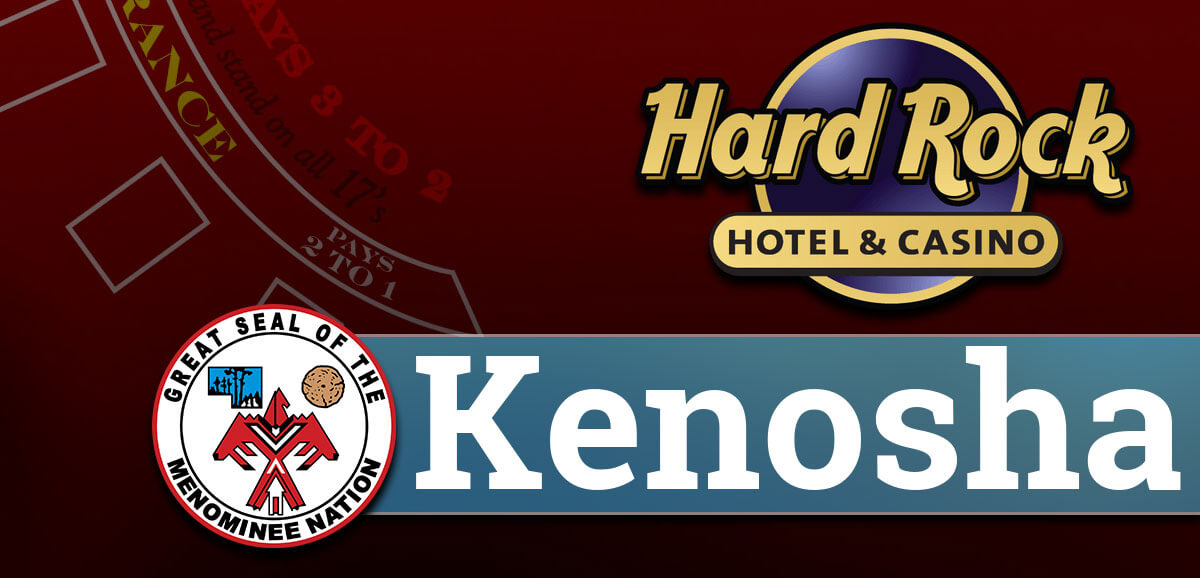 The Menominee Tribe announced that it will renew its bid to open a casino in Kenosha.
It will mark the 4th attempt to build a gambling property in the area.
A previous attempt by the Menominee Tribe and Hard Rock was vetoed by then Gov. Scott Walker.
The Menominee tribe announced last Wednesday that it will be partnering with Hard Rock International in its latest bid to open a casino resort in Kenosha.
Breaking: MENOMINEE INDIAN TRIBE PARTNERS WITH HARD ROCK INTERNATIONAL TO RELAUNCH KENOSHA CASINO EFFORT

WISCONSIN TRIBE WILL BE OWNER; PROJECT SLATED TO INCLUDE CASINO,

HARD ROCK LIVE MUSIC VENUE, AND HARD ROCK CAFE AS WELL AS HOTEL AND OTHER AMENITIES pic.twitter.com/8C1drAMORJ

— Kenosha County Eye (@KenoshaCtyEye) July 20, 2022
Tribe chairman Ronald J. Corn confirmed that the tribe would once again team up with Hard Rock to apply for a casino complex on 60 acres of land located at the east and west sides of 122nd Avenue in Kenosha. The land was sold to the Hard Rock by the village of Bristol for $15 million.
Added Corn:
"Much has changed since our 2015 effort, but the needs of our tribe and its members have continued and in some cases grown more acute. We need to make greater investments in health care for our children and elders; we need to make more investments in educating our young people; and we need to do more to reduce the high levels of poverty, hunger, and unemployment on our reservation. A casino and entertainment center in the City of Kenosha is the best path for our tribe to obtain the resources to help achieve those important goals."
Fourth Attempt to Build Kenosha Casino
This marks the fourth attempt to build a gambling property in Kenosha. Most recently, the Menominee Tribe and Hard Rock applied for a license in 2015. The application was approved by the Kenosha Council and the Bureau of Indian Affairs but was vetoed by then-governor Scott Walker.
Menominee's previous attempt was strongly opposed by The Forest County Potawatomi who own an off-reservation casino in Milwaukee. The Potawatomi led an aggressive lobbying campaign against the Kenosha casino in 2015 and are expected to lead the opposition again this time.
Kenosha is a Potential Market
Kenosha has been seen as a potential big gambling market because of its location between Chicago and Milwaukee. But since 2009 when attempts to bring casino gambling to the area, the bigger market has undergone a lot of changes.
On the Illinois side of the border, casinos in Chicago, Rockford, and Waukegan have opened or are being proposed. Illinois has also allowed several forms of gambling including sports betting and slot machines at various locations. Meanwhile, the Ho-Chunk Tribe is planning to build a casino at Beloit.
A Long Process
The process to open a tribal casino could take several years. Plans must be approved by several government bodies, including the Bureau of Indian Affairs before the casino project can commence. Also, the governor of Wisconsin has unilateral veto power over any casino proposal.
Despite this, and the Menominee's plan to trim the original casino size, Corn said that it would be an incredible addition to the community, with the project aimed at improving the economic standing of the tribe. The Menominee Tribe is one of the largest yet poorest federally-recognized tribes in the United States.
Read More