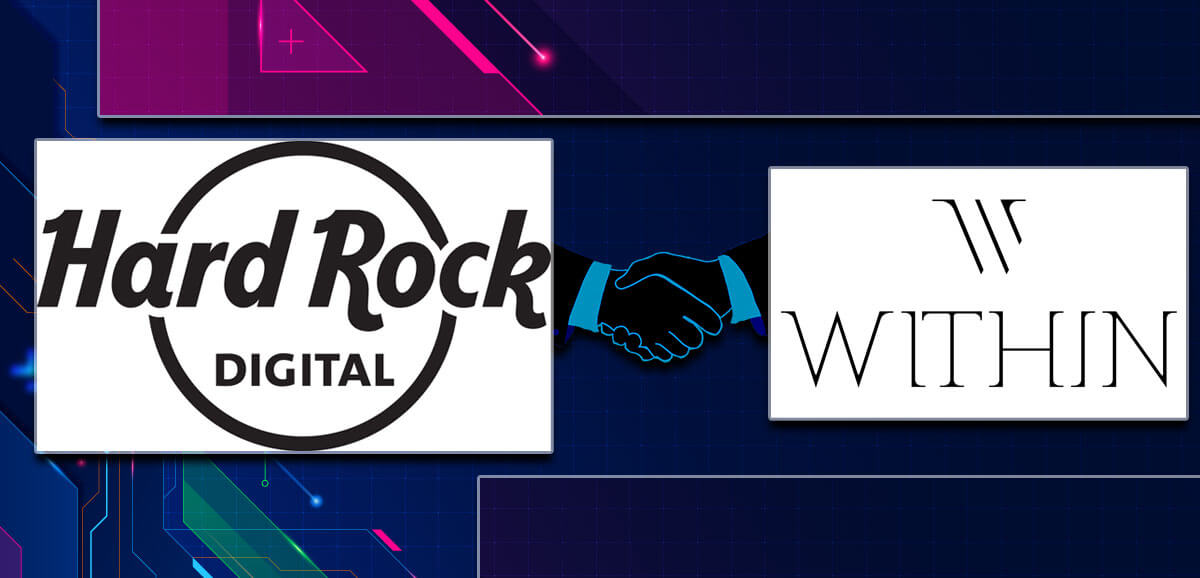 Hard Rock Digital has partnered with branding firm WITHIN.
WITHIN will help Hard Rock Digital expand its presence in the U.S. sports betting and iGaming markets.
Had Rock Digital's sportsbook app is currently live in Virginia, Arizona, New Jersey, and Iowa.
Hard Rock Digital recently announced that it has tapped the services of performance branding firm WITHIN as its digital agency of record or AOR.
In a statement, Hard Rock Digital Chief Marketing Officer and Marketing Managing Director John Koller said:
"We're excited to introduce Hard Rock Sportsbook to fans in multiple states across the country, and digital strategy will be key to our success and growth. Having the right partner is crucial in these incredibly competitive markets and we value the expertise and strategic vision of the WITHIN team."
Expanding its U.S. Blueprint
NEWS: Hard Rock Digital has partnered with @WITHINco to power our online marketing. Learn more:https://t.co/WY85X6kqKZ

— Hard Rock Digital (@HardRockDigital) June 17, 2022
The partnership is part of Hard Rock Digital's strategic plan to expand its U.S. blueprint. Hard Rock Digital will work with WITHIN to make sure that its business and marketing objectives are in line with campaigns across the different business channels.
Under the deal, WITHIN will use an integrated and data-driven approach to push the digital strategy of the Had Rock Sportsbook App and iGaming product. Using its iterative assets and real-time data, the firm will design an omnichannel media program to promote the app and create customer awareness that will increase app downloads.
A New Player in the U.S. Sports Betting and iGaming Industry
Hard Rock Digital on Monday announced the expansion of Hard Rock Sportsbook to Virginia, with its mobile app now live and a retail sportsbook scheduled to open in July at the Bristol Casino – Future Home of Hard Rock. https://t.co/PcFi3mSvJj

— Herald Courier (@heraldcourier) May 16, 2022
Headquartered in Hollywood, Florida, Hard Rock Digital is a new player in the United States sports betting and iGaming industry as it was founded only in December 2020. However, it traces its roots to one of the more popular casino, hotel, and cafe brands in the United States and its foundation is built on Hard Rock International's legendary hospitality brand.
The Hard Rock Sportsbook App is currently available in four United States jurisdictions. Just last month, it went live in Virginia. The Seminole-owned sports betting and iGaming mobile app also have established its presence in Arizona, New Jersey, and Iowa.
Read More