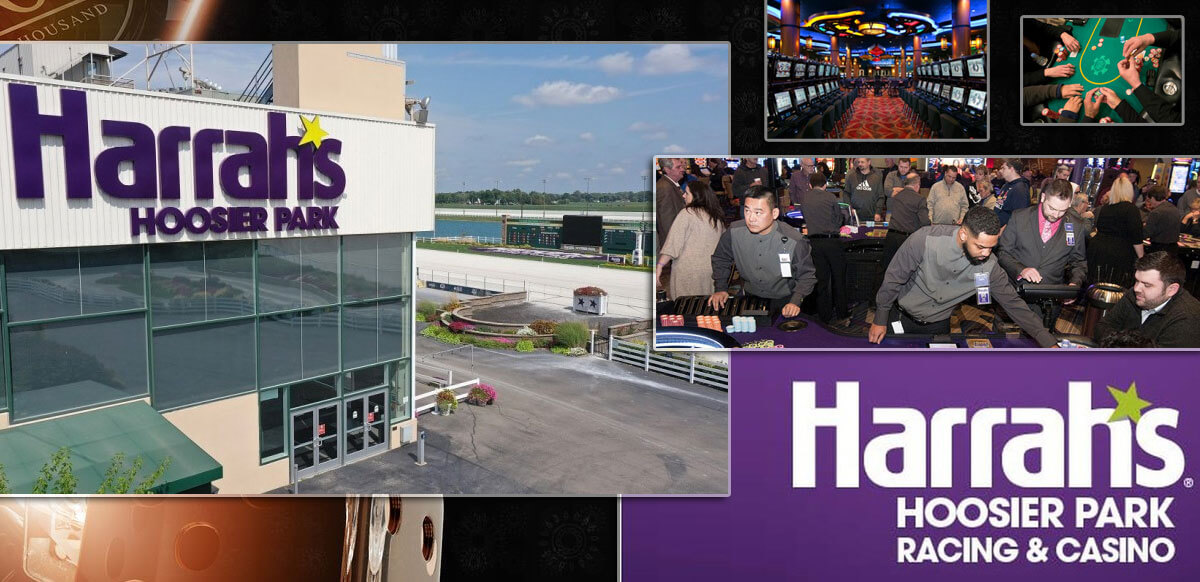 Caesars Entertainment has made official its plans for a $39 million expansion at Hoosier Park.
The expansion is expected to add 30,000 square feet of gaming area to the Anderson casino.
Caesars says that the project will not only add moe tax revenues for the state and city but will also provide 100 new permanent jobs.
Caesars Entertainment has formally announced its plans to pour in $39 million for the expansion of Harrah's Hoosier Park.
According to the company, the expansion underscores its commitment to gaming and racing in the state of Indiana.
Said Anthony Carano, President and CEO of Caesars Entertainment:
"The enhancements at Harrah's Hoosier Park further exhibit Caesar's Entertainment's commitment to gaming in the state of Indiana. We are thrilled to unveil our exciting plans for the expansion of Harrah's Hoosier Park. We're confident these changes will benefit our guests and our team members."
Expanding the Gaming Floor of Hoosier Park
Caesars Entertainment, Inc. has shared plans for a $39 million investment to expand the casino gaming floor of Harrah's Hoosier Park Racing & Casino, further enhancing the casino operator's commitment to racing and gaming in Indiana. https://t.co/8LGAsasXNJ pic.twitter.com/lqujnx9jV4

— Harrah's Hoosier Park (@HoosierPark) May 3, 2022
The $39 million expansion is primarily aimed at expanding the gaming floor of Harrah's Hoosier Park by 30,000 square feet. The added space will be used to house an additional 150 slot machines and an additional 16 table games. Additionally, the added gaming space will feature a high-limit area, a casino bar featuring hand-crafted cocktails, and a quick-serve restaurant with access directly to the casino floor.
A new and improved Caesars Rewards Center and promotion area will be featured as well as upgrades to the Pegasus trackside bar. Meanwhile, guests will also enjoy significant updates to the architectural features, including new carpeting and design elements across the entire property.
Caesars Clears Hurdle for Expansion
Hoosier Park Casino Clears Hurdle for Expansion: https://t.co/qPxq10OFtS #IIBTV @GerryDick

— Inside INdiana Business (@IIB) November 8, 2021
Last November, Caesars cleared a hurdle for its Harrah's Hoosier Park expansion when it received the approval from the Anderson Board of Zoning Appeals for what was then estimated as a $34 million upgrade to make Hoosier Park a 'better entity' in Anderson.
Aside from boosting the facility's profile among the state's gaming destinations, the expansion is also expected to provide substantial economic benefits to the city. For one, the larger gaming area will create an estimated 100 permanent jobs while also generating additional tax revenues for both the state and city.
Read More